The UT Faculty Member Published His Book in Springer Publisher
UT PR: Dr. Taleizadeh, the UT Faculty Member at the School of Industrial Engineering published his "Imperfect Inventory System" in Springer Publications.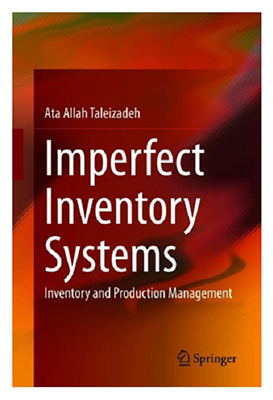 In this book with the subtitle of "Inventory and Production Management", Dr. Taleizadeh introduces and elaborates on multiple strategies for simulating models of inventory control systems as scrap and reducing unexpected breakdown costs in production lines.
This book provides a comprehensive description of managing inventory control systems when the products products are categorized as "good quality," "good quality after reworking," "imperfect quality," and "scrap".
It is worth mentioning that in 2018, Dr. Taleizadeh has published another international book by Springer Publisher, titled as "Inventory Control Models with Motivational Policies".