Faculty of World Studies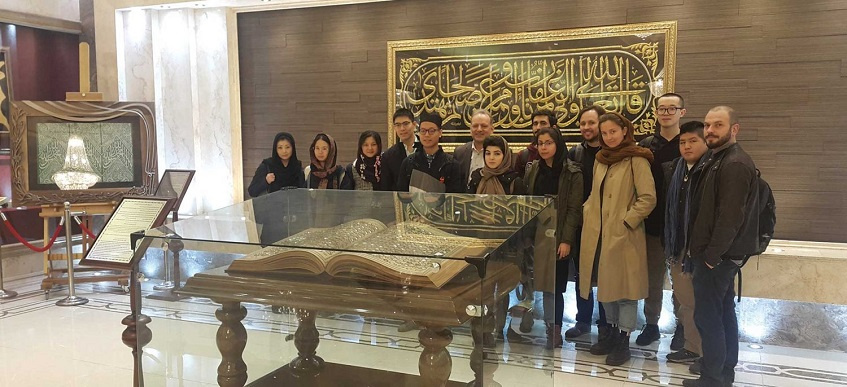 Faculty of World Studies (FWS) was established in 2007 as the first academic institution in Iran dedicated to the study of various countries and regions across the world. The faculty has established itself as one of the eminent institutions in Iran, which focuses on an interdisciplinary approach to the study of political, cultural, economic, and sociological aspects of a given country or region.
Located in Iran's capital, Tehran, and in the Northern Campus of the University of Tehran, FWS offers graduate students world-class education that demonstrates the faculty's strong commitment to training experts to serve in the public, and private sectors. FWS aims to help advance the discourses on the study of various countries through different academic disciplines in Iran at the theoretical, strategic, and applied levels. Therefore, bringing about expertise, understanding, and cooperation at institutional and individual levels becomes the primary mission and focus of the faculty.
It is important to train young men and women who aim to look at the past, and present of various countries under study, and predict the possible future economic, social, political, and cultural trends. A better understanding of interaction with the world at large and some countries in particular, becomes an essential component of the program and FWS. This understanding is necessary for the promotion of international peace, security, and peaceful coexistence, which are the prerequisite to the overall development of our global community.
In order to counter negotiate the Orientalist impression made on Iranian Studies, as of 2011, FWS designed a new master's degree program catered specifically for non-Iranian students. The benefits of studying Iran at the FWS are twofold: students learn about Iran from an insider perspective in the form of academic knowledge taught by Iranian lecturers, and at the same time gain first-hand access to their field of study by living amongst its friendly people, visiting its historic and cultural sights, and discovering its social and cultural atmosphere.
FWS has its own Persian language program that aims to develop the language skills of non-Iranian students who participate in MA/PhD Iranian Studies program. All students studying at the Department of Iranian Studies including guest students must participate in the Persian program unless their language skills already exceed our advanced level class.
Departments and courses in FWS
Department

Course

Degree

Language

Iranian Studies

Iranian Studies

MA

English

PhD

Farsi

Shia Studies

MA

English/ Farsi

American Studies

North American Studies

MA, PhD

English

Latin American Studies

MA

Spanish

European Studies

British Studies

MA, PhD

English

French Studies

MA, PhD

French

German Studies

MA

German

Russian, Cocassion & Central Asian Studies

Russian Studies

MA, PhD

Russian

South-East Asia & Oceanaries Studies

Indian Studies

MA, PhD

English

Japanese Studies

MA

English/ Japanese

West Asia & African Studies

African Studies

MA

English

Egypt Studies

MA

Arabic

Iraqi Studies

MA

Arabic

Zionist Regime Studies

MA

English

Palestinian Studies

MA

Arabic

Turkish Studies

MA

Turkish
For more information, kindly visit our website at: https://fws.ut.ac.ir/en