PhD Iranian Studies, Faculty of World Studies, Fall 2020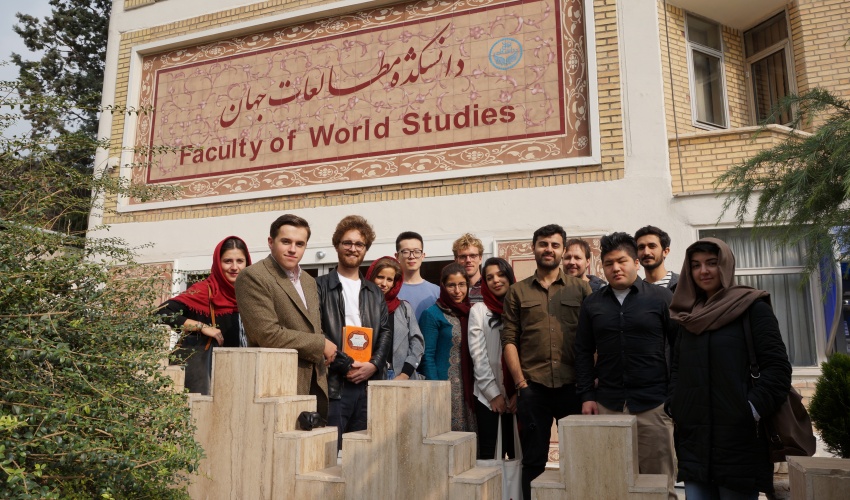 Faculty of World Studies is now accepting applications for PhD Iranian Studies. This program is ONLY AVAILABLE to Non-Iranian candidates.
Doctor of Philosophy in Iranian Studies is an internationally recognized degree from the University of Tehran. It is an intensive four-year program consisting of rigorous course-work and research following a multi-disciplinary approach in a "socio-cultural" or "political" orientation. During the first two years, students will pass 9 modules total. After successfully passing all the requirements and evaluations, students will be required to write an extensive PhD dissertation on a subject of their own interest related to Iranian studies. This research project will be supervised by at least two faculty members from University of Tehran, and must be defended before a board of examiners. All PhD students must write their PhD thesis entirely in Persian.
A filled out application form
Scanned copy of passport
This program is offered to Iranian and non-Iranian candidates under the age of 45.
Candidates are required to have MA, MSc or an equivalent post-graduate degree from a recognized higher education institute.
Candidates are required to be at least higher intermediate in Farsi.
During first two years and before starting their research, students MUST become proficient in the Persian language, both written and spoken.
Students for whom English is not their first language must have at least IELTS 7, TOEFL 600 (paper based) or TOEFL 250 (computer based) or equivalent qualifications.
Students may be required to complete a few foundation courses if their bachelor or master degrees do not correspond with the program.
Scanned copy of your academic qualifications (certificates, transcripts, awards, etc.)
A detailed letter of motivation (no longer than 1000 words)
Two letters of recommendation from previous lecturers attesting to the applicant's qualifications (the letters must be sent directly to the program director by email)
A curriculum vitae, including detailed information about previous educations as well as academic publications or work experience (if any)
The application deadline has been extended until 15 June, 2020.
All applicants are required to send their applications via email before Mid-April. Short listed candidates will be informed two weeks after the deadline.
For submitting your documents or any other enquiries please contact is.fws@ut.ac.ir  (preferred way of contact)
Visit our website at https://fws.ut.ac.ir/en/  for further details.
The program costs 1800 USD per semester.