A Chinese scholar at UT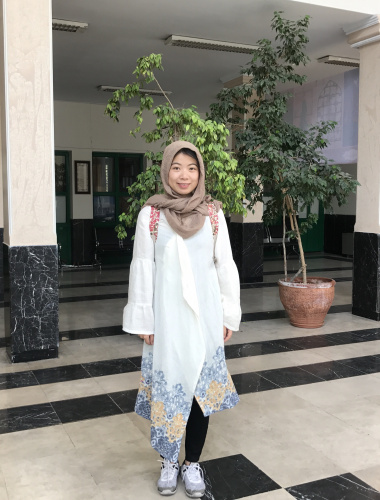 Shunhua Jin, is a Ph.D Candidate of Art Philosophy, studying at School of Philosophy, Fudan University, Shanghai, China. She obtained master degree of Art History in Sichuan Fine Art Institute and bachelor degree of English and International relation in Sichuan International Studies University. Her doctorial researching area is Islamic Persian art.
Recently, she participated in a doctorial conference of Art History in Peking University with the article "Two Types of Image on One Wall— Chinoiserie Resemblance in Chihil Sutun's Wall Painting and 17 century Persian Painting". Now she is a visiting student at University of Tehran.