A student from Switzerland at UT
A student from Switzerland portrays her life at UT and Iran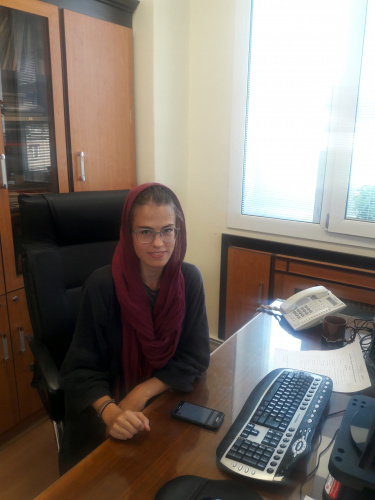 I am Martina Reutimann, a student of the University of Zurich, Switzerland, and I have come to Iran for an exchange semester here at the University of Tehran, which is a partner institution of the University of Zurich. I am studying Middle Eastern Studies (Islamic Studies) and the Persian language is an integral part of it.
At first, Persian has been my second language chosen for my major subject but soon it gained more and more importance for me personally as it has been fascinating me from the very beginning. It is therefore a great and enriching opportunity to study a full semester at the University of Tehran where I actually can use my Persian skills and improve them while experiencing the interesting offer of the University here and learn from another perspective.
Currently I am taking part in a language course at the International Center for Persian Studies, which lasts six weeks in total. I hope that these six weeks will help me to improve my language skills and besides, it is very interesting to meet others from different countries who are also studying Persian language. The last three weeks of the language course will certainly be a bit challenging because they will be overlapping with University and as Dehkhoda is quite strict especially concerning absences I hope there will be a way for it.
Having already met many helpful people from the University of Tehran, I am now looking forward to starting the classes at the Faculty of Literature and Human Science and studying in a different environment.