A joint meeting was held between UT faculty members and Central Asian and Turkish professors and students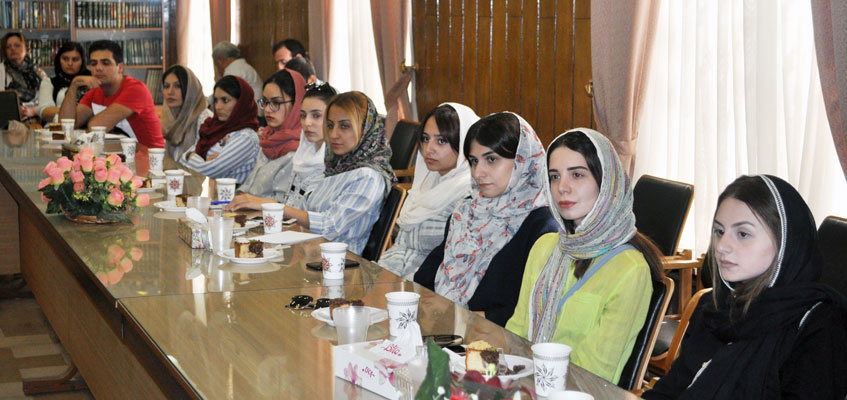 A joint meeting was held between the faculty members of the Faculty of Literature and Humanities, UT and their counterparts from Central Asian countries on 2nd of September, 2018. In this meeting Prof. Karimian, the Deputy Dean for Research explained about the scope of activities of the Faculty of Literature and Humanities and voiced the readiness of the Faculty to receive students and emphasized on the expansion of cultural, research and academic relations with countries of the region.
Furthermore, pointing on the pivotal role of Iranian ancient civilization, Prof. Jafari Dehaghi , faculty member of the Department of Ancient Cultures and Languages talked about the common ties among Iran and countries of Central Asia , Caucasia and Turkey. It is worth noting that at the sideline of this meeting, Engineer Mohammad Reza Sahab , Manager of Sahab Geographic and Drafting Institute spoke about the activities  of Iranology Association and expressed hope for further extension of concerned activities. The meeting was held in association with the Islamic Culture and Relations Organization.