Mitsubishi International Cooperation (Iran) official visits UT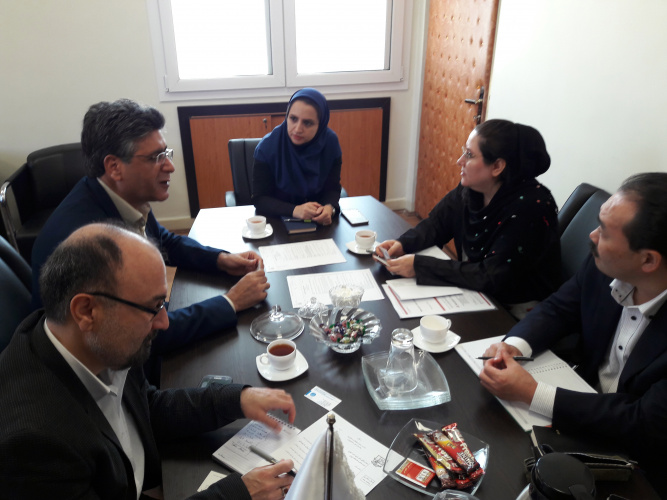 Mr. Hiroshi Nashimoto, Deputy Managing Director, General Manager, Administration and Accounting Department along with Ms. Catherine Parsadanians, Deputy General Manager, Corporate-Wide Business Development Department visited UT on 9th September, 2018 and met Prof. Akhondzadeh Basti, Director General for International Students, Abdolmajid Eskandari, Director General, Office of International Relations and Ms. Tanam Bagheri, the Expert of Office of Int. Students on 9th of September, 2018. 
In this meeting both sides exchanged ideas on the financial support of the Mitsubishi Int. Cooperation (Iran), Ltd. to the student exchange program between University of Tehran and Waseda , a University in Japan which is a partner to University of Tehran. 
Waseda University
Waseda University is a Japanese private research university in Shinjuku, Tokyo. Founded in 1882 as the Tōkyō Senmon Gakkō by Ōkuma Shigenobu, the school was formally renamed Waseda University in 1902. Waseda is organized into thirty-six departments: thirteen undergraduate schools and twenty-three graduate schools. As of May 2016, there were 42,860 undergraduate students and 8,269 graduate students. In addition to a central campus in Shinjuku, the university operates campuses in Chūō, Nishitōkyō, Tokorozawa, Honjō, and Kitakyūshū. Waseda also operates twenty-one research institutes at its main Shinjuku campus. The Waseda University Library is collectively one of the largest libraries in Japan and currently hold some 4.5 million volumes and 46,000 serials.
Waseda consistently ranks among the most academically selective and prestigious universities in Japanese university rankings. It is often ranked alongside Keio University. In 2015–2016, Waseda ranked 212th in the QS World University Rankings. Waseda is among the top type of the select Japanese universities assigned additional funding under the MEXT's Top Global University Project to enhance Japan's global educational competitiveness.
Waseda has graduated many notable alumni, including seven Prime Ministers of Japan, numerous important figures of Japanese literature, including Haruki Murakami, and many CEOs, including Tadashi Yanai, the CEO of UNIQLO, Nobuyuki Idei, the former CEO of Sony, Takeo Fukui, the former President and CEO of Honda, Norio Sasaki, the former CEO of Toshiba, Lee Kun-hee, the Chairman of Samsung Group, Mikio Sasaki, the former Chairman of Mitsubishi, and Hiroshi Yamauchi and Shuntaro Furukawa, former and current Presidents of Nintendo respectively.
Courtesy( Wikipedia)