French Embassy Attaché for Scientific and Technical Cooptation visits UT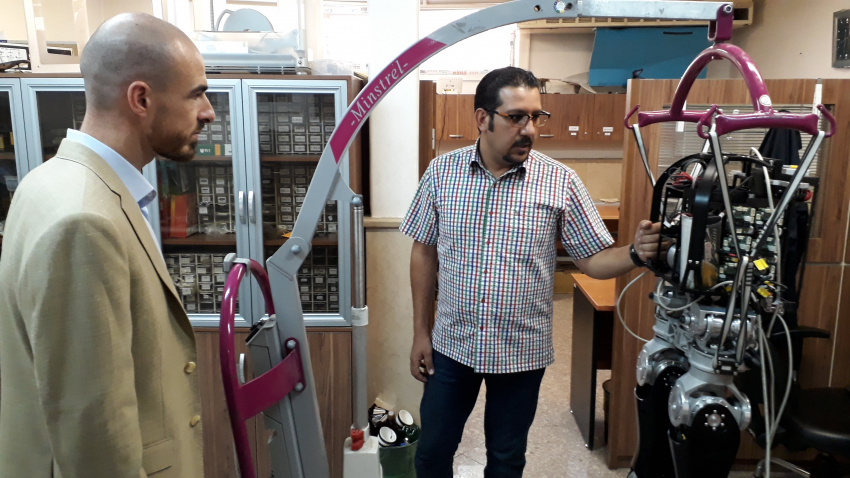 Mr. Jean Christoph Bonté, the Attaché for Scientific and Technical Cooperation of French Embassy in Tehran paid a visit to the College of Engineering, University of Tehran on Monday, Apr. 25. During his visit Mr. Bonté had separate meetings with Dr. Zamani, Associate-Dean for International Affairs, and heads of Schools of Industrial Engineering (Prof. Jolai) and Mechanical Engineering (Prof. Abrinia), where the opportunities for scientific and technical cooperation between the College and French universities and Institutes were discussed.
After visiting some  labs of the college including High Voltage Lab, Center of Advanced Systems and Technologies (CAST) and Solar Car (Persian Gazelle), Mr. Bonté met Prof. Soltani (Dean of the College of Engineering), Dr. Hanafizadeh (Deputy for Research Affairs), Dr. Kamareh, and Prof. Tavakkolimoghaddam during the lunch time. Both sides agreed to facilitate the administrative and bureaucratic works for the scientists in order to boost the scientific collaboration between the CoE of UT and French universities and research institutes.