UT President visits France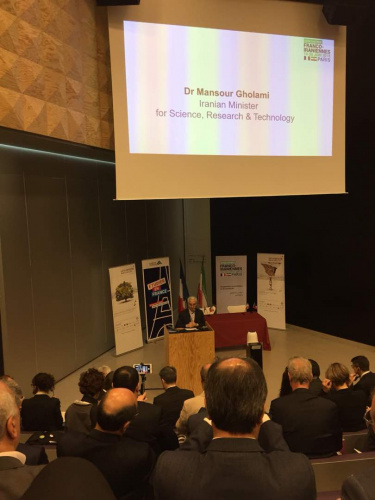 Franco-Iranian Meetings of Academic and Scientific Cooperation
Prof. Nili Ahmadabadi, President of University of Tehran accompanied by Prof. Ghahramani, Vice President for International Affairs and Prof. Gatmiri, Faculty Member of College of Engineering and UT representative at AUF and Confermo are on an academic visit to France on 19-20 June, 2018.
The visit of UT President has been made within the framework of the delegation of the Ministry of Science, Research and Technology led by Prof. Gholami, Minister of Science, Research and Technology of I. R. of Iran.
In this visit, the delegation has attended a joint meeting with the Minister of Higher Education of France and visited a number of universities and research institutions.