Charge d'affaires of South African Embassy visits Faculty of World Studies, UT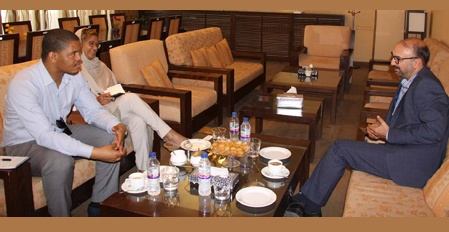 On 18 June,2018, Ms. Soraya Jacobs , The South Africa Charge d'affaires accompanied by the Second Secretary  visited UT and met Prof. Amir Bahram Arabahmadi , Advisor to the Dean of the Faculty of World Studies on International Affairs and Head of Departmentof Central and Southern African Studies.
In this meeting, initially, Prof. Amir Ahmadi presented some explanation on the curriculum of the course on South Africa and his experience on working with different African countries and then he asked for further support and collaboration of South Africa embassy towards academic cooperation between UT and South African higher education institutions and universities.
Ms. Jacobes also expressed her thanks for the establishment of the related department at UT and added that this field is unique in the Middle East.  She also expressed her hope for further expansion of academic ties between UT and universities in South Africa.