A delegation of Australian academics from Australian Institute of International Affairs (AIIA) visited University Tehran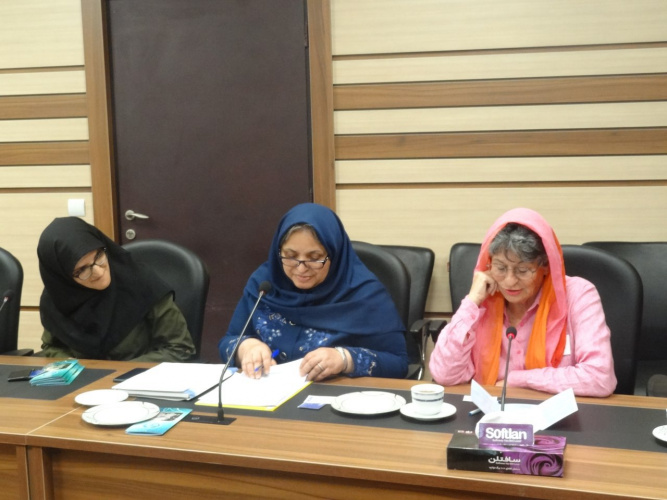 On 7 April ,2018 a high ranking Australian delegation led by Prof. Patrick Moore, the President of AIIA visited University of Tehran and met Prof. Nassrin Mosaffa, Vice Dean and Faculty member of International Relations Department and Prof. Moshirzadeh, Advisor to the Dean of the Faculty of Law and Political Sciences on International Affairs as well. The delegation exchanged ideas with their host professors on various international issues.  
The AIIA is a membership based apolitical organization with 1600 members throughout Australia promoting people-to-people contact in other countries. It promotes the knowledge and understanding of international affairs within Australia through a variety of events and publications, including but not limited to roundtables, conferences, lectures, and the publication of the Australian Journal of International Affairs. The AIIA also embarks on annual study tours across the globe with recent tours including Sri Lanka, Vietnam, Myanmar, Timor Leste and China. When visiting these countries, the AIIA aims to develop strong permanent relationships with like-minded institutions.