Dean of the School of Management and Economics, ETH Zurich, Switzerland visited University of Tehran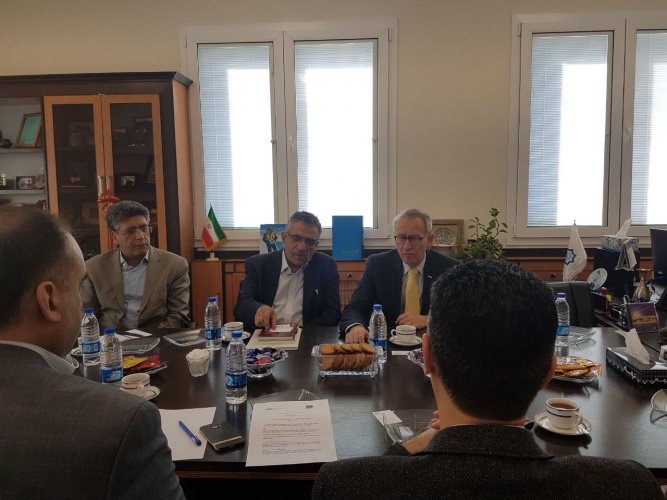 On 19 February, 2018, Professor Michael Ambühl, ETH Zurich, Dean of the School of Management and Economics (Chair of Negotiation and Conflict Management) met Prof. Mohamamd Bagher Ghahramani, Vice President for International Affairs. The meeting was held in the presence of Prof. Mohaghar, Vice President and Head of Development and Investment Organization, University of Tehran, Prof. Sasan Mohaseb, Faculty Member of ETH , and honorary professor of Faculty of New Sciences and Technology, University of Tehran, Abdolmajid Eskandari, Director General , Office of International Relations and Ms. Davanlou, Head of Department for International Scientific Cooperation and Mr. Davoodi , a Ph.D. student of UT.
The main pivot of discussion in this meeting was exchange of ideas on the ways to develop further academic ties between the two universities in particular cooperation on joint or dual degree programs. After the meeting, Prof. Michael Ambühl attended Alborz Campus of UT to present a lecture on Negotiation Engineering.