The Representative of THE SASAKAWA PEACE FOUNDATION, Japan visited UT
The Representative of THE SASAKAWA PEACE FOUNDATION, Japan visited UT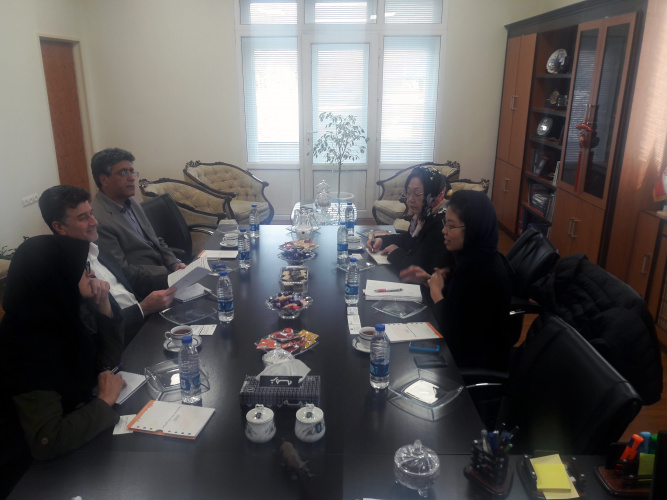 Ms. Tomoyo Chisaka , Associate Program Officer of the Middle East and Islam Program Department from THE SASAKAWA PEACE FOUNDATION met Prof. Ghahramani, Vice President for International Affairs on 20 December, 2017.
In this meeting which was held in the presence of Prof. Moshirzdeh, Advisor to the Dean of the Faculty of Law and Political Science on International Affairs and Abdolmajid Eskandari, Director General ,Office of  International Relations both sides exchanged on the possibility of collaboration between UT and THE SASAKAWA PEACE FOUNDATION. The Foundation has been established on September 1, 1986 and pursues the following objectives:
To respond to changes in nature and social environment
To contribute to the sound and sustainable development of human society which is becoming more stratified and complex
To build a new governance system for human society on this planet of oceans and lands , by promoting research activities making policy recommendations and supporting international cooperation and exchange projects.