Donation of Books to the Department of Japanese Studies, Faculty of World Studies, UT
Donation of Books to the Department of Japanese Studies, Faculty of World Studies, UT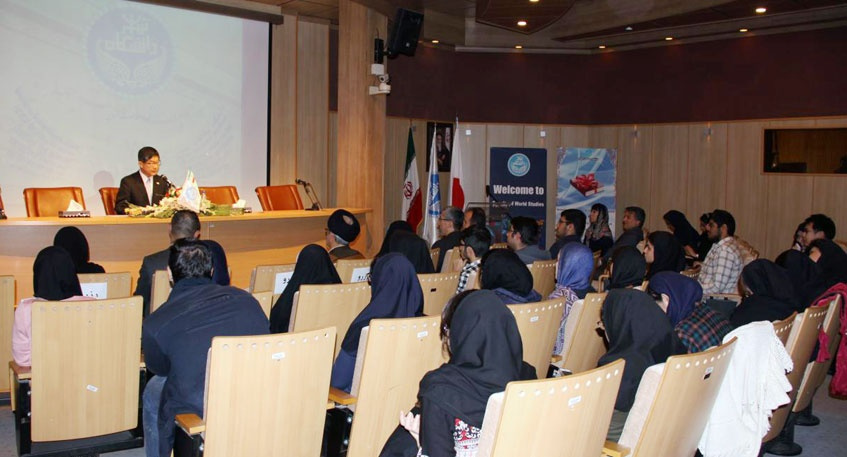 Ambassador of Japan and accompanying delegation attended a ceremony at the Faculty of World Studies to unveil the 100 books donated by Nippon Foundation to the Library of the Faculty of Worlds Studies, UT in November, 2017.
In this ceremony, Prof. Ameli, the Dean of the faculty stated "hopefully, we can develop our relations with Japan more and more, in order to exchange our experiences with each other and strive to learn more. I believe that we should open our arms to learn from other nations especially those who are a good example of progress, respect, and peace".
Mr Kobayashi, the Japan's ambassador in Iran who highly appreciated the arrangement of this ceremony stated "today, thanks to the great endeavors of Nippon Foundation, these books are donated to the Faculty of World Studies. I am deeply hopeful that these books will be used favorably by researchers and students who are willing to develop Japan's studies in Iran".