Ambassador of Afghanistan met the President of University of Tehran
Ambassador of Afghanistan met the President of University of Tehran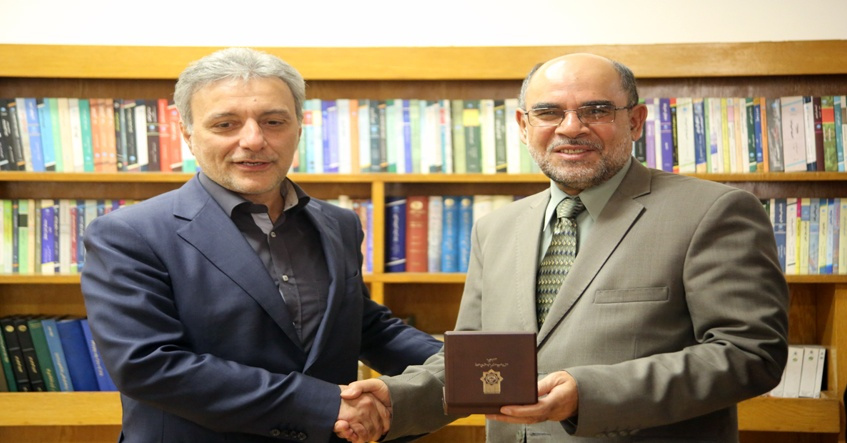 Ambassador Nasir Ahmad Nour and the accompanying officials from Embassy of Afghanistan met Prof. Nili Ahmadabadi, President of University of Tehran on 15 November, 2017.
During this meeting, both sides exchanged ideas on promoting bilateral academic ties between University of Tehran and universities in Afghanistan.
Referring to the friendly and long standing relationship between the two countries, President Nili Ahmadabadi stated, " The security and scientific development of the neighboring and Muslim country of Afghanistan is the security and scientific development of Islamic Republic of Iran" .  He further added, "University of Tehran policy is to expand academic diplomacy and constructive cooperation with Afghanistan universities".
Expressing thanks for the past cooperation, Ambassador Nasir Ahmad Nour stated, "If the region moves towards convergent route, the trust will prevail and the economy of the countries will flourish , everybody will benefit of it" .
Some of the areas which was discussed through the meeting included: Completion of studies by  faculty members of Afghanistan universities in University of Tehran, joint research projects on environment, energy , climate , water  joint publications, and as likes .
Taking into consideration that Persian language is the medium of instruction in both countries; both sides evaluated it as a great opportunity for the academic communities of both countries including faculty members and students to further develop the collaboration.