Kazakh delegation in a joint meeting hosted by Shahid Beheshti University
Kazakh delegation in a joint meeting hosted by Shahid Beheshti University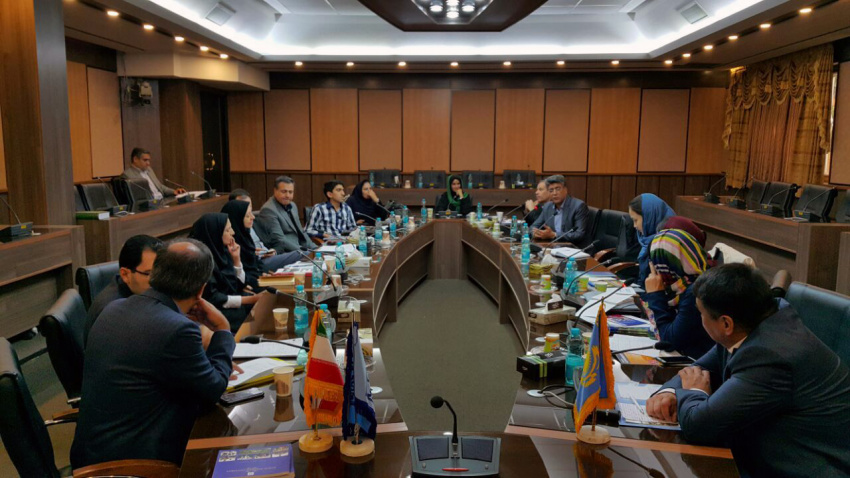 On the 5th of November, 2017, Abdolmajid Eskandari, Director General, Office of International Relations and Mr. Aseemi, Advisor to the Office of Vice President for Int. Affairs attended a joint meeting in the presence of representative of various universities with the Kazakh delegation, hosted by Shahid Beheshti University. The Kazakh delegation was comprised of the following dignitaries:
Zhumadilova Giani , Al-Farabi Kazakh National University, Director of the Center for Iranian studies, Assistant Professor , Teacher of Persian Language and Literature
Alimbayev Myrzakhan, South Kazakhstan Pedagogical University, Vice Rector for External Relations
Rakhimov Babur, South Kazakhstan Pedagogical University, Head of Marketing and Editorial and Publishing Activities
Yeltayeva Aida, South Kazakhstan Pedagogical University, Manager of the Center for Academic Mobility and International Cooperation
Bolatova  Zhanel, L. Gumilyov Eurasian National University, Senior Specialists of the International Activity Development Department
In this meeting, Eskandari presented a brief report of previous cooperation with Kazakhstan and exchanged ideas with the Kazakh delegation. The Kazakh side expressed its readiness to work with University of Tehran on exchange of faculty members and students, academic materials, joint publication, joint supervision of students' these and joint seminars as well.