A delegation from University of Coimbra (Portugal) visited the Faculty of Physical Education and Sport Sciences, University of Tehran
A delegation from University of Coimbra (Portugal) visited the Faculty of Physical Education and Sport Sciences, University of Tehran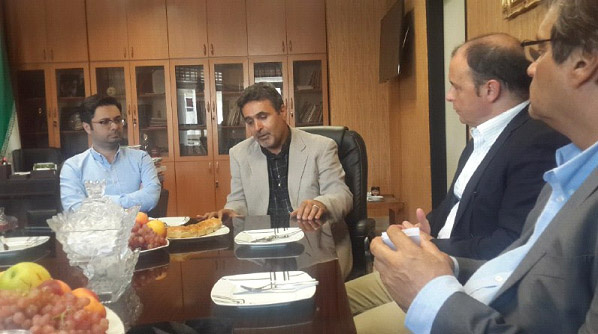 Prof Joaquim Manuel Costa Ramos De Carvalho (Vice President for International Affairs) and Prof Antonnio Jose (Dean of the Faculty of Sport Sciences and Physical Education), University of Coimbra, Portugal, made a visit to the Faculty of Physical Education and Sport Sciences, University of Tehran.
During a visit to Iran by Allameh Tabataba'i University, the visiting professors requested to pay a visit to the Faculty of Physical Education and Sport Sciences at the University of Tehran which was welcomed and arranged by the Dean of the Faculty, Prof Reza Rajabi and faculty's administrative office and the department chairs.
The faculty study programs and opportunities was demonstrated and the meeting proceeded toward the subject of possible scientific cooperation, student and staff mobility exchange programs, the possibility of future mutual joint or dual degree programs on the higher education departments and other possible collaborations under further formal contractions.
As a result of the visit, it was decided to expand collaborations under the terms of a Memorandum of Understanding (MoU) during the on site visit by the UT officials and faculty members to the University of Coimbra in the next academic year.
After meeting, the guests visited the research laboratories for "motor control", "Sport physiology", "corrective exercises" and "sport biomechanics". The great sport facilities and equipment of the faculty of physical education were the most exciting part of the campus tour, as stated by the guests.