Director General, Office of International Relations, University of Tehran attended The 11th Confucius Institute Conference on 10-11 December, 2016
Director General, Office of International Relations, University of Tehran attended The 11th Confucius Institute Conference on 10-11 December, 2016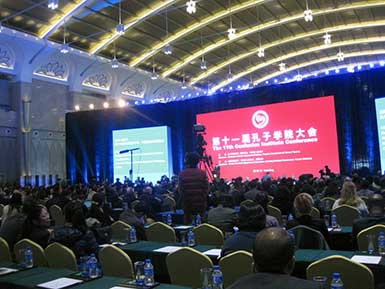 Abdolmajid Eskandari, Director General, Office of International Relations attended the 11th Confucius Institute Conference, which was held in Kunming, China on  10-11 December, 2016 and presented a paper on "Silk Road and Regional Perspective".
The motto of this year conference was: Innovation, Cooperation, Inclusion and Sharing. The conference hosted more than 2200 guests from 140 countries from around the world including presidents of universities, Chinese CI directors and Chinese language instructors.
University of Tehran has started cooperation with the CI programs with the support of the  Confucius Institute Headquarter and  in association with Yunnan University of China since October, 2007.