International Summit on Health and Lifestyle: Water, Sustainable Development and Healthy Life
International Summit on Health and Lifestyle: Water, Sustainable Development and Healthy Life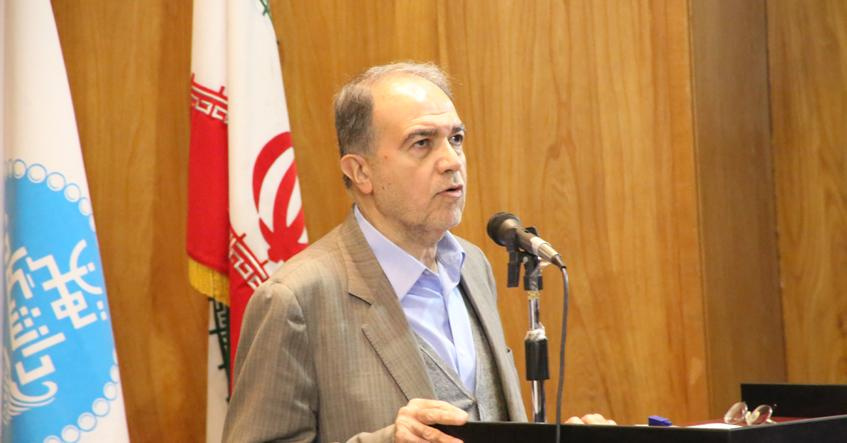 The first day of the two-day International Summit on Health and Lifestyle:Water, Sustainable Development and Healthy Life was held in the University of Tehran with the participation of scientists from 11 foreign countries and local experts on water and energy on the 2 nd of March, 2016.
In this summit, Prof. Ali Akbar Mousavi Movahedi , Head of the Secretariat for the Advancement of Science in the Islamic World stated," Today , the world has suffered from the industrial progress and the reason is that pervasive knowledge of human towards science, ethics and rationality is limited".He further added, "The work whose base is knowledge will have an ideal result. But if the base is the mere technology and economy,it will impose damage on the environment and the nature. … there is a need to change in the lifestyle of human and reducing the energy consumption is one of the main ways of the real progress".
The senior scientists of the Islamic World also stated," we should respect water. The water will treat us in the same way which we treat it"
In this event, Prof. Mohammad Hossein Sarafzadeh , the Scientific Secretary of the Summit presented a report on organizing process and added," Water should be the factor of cooperation and sharing rather than factor of separation and war. Today we should think about water and have a plan for the future. Scientists needs to present scientific solutions to overcome the crises and this should be associated with the support in the side of the statesmen and these are necessary to solve the water crises and problems".
He further added, " In this summit with the participation of 30 local and foreign scientists , 30 papers will be presented in two days. The quality of water , water management and water diplomacy are among the pivotal subject-matters of these summit.
It is worth mentioning that Prof. Hamid Pezeshk , the Dean of College of Science , Prof. Alireza Daemi , Vice Minister of Energy , Prof. Prof. Dr. Manzoor Hussain Soomro, President of ECO Science Foundation (ECOSF) and Prof. Abdolhamid , the Scientific Advisor to the Malaysian Prime Minister presented speech in the Summit.
This event is held by the Secretariat for the Advancement of Science in the Islamic World and Unesco Chair on Water Reuse in University of Tehran.